Click on the left blue button to download FREE Real Player G2, then watch the video of your choice!
I Won't Be In To Work Today
Preventing Injuries at Home, Work and Play
(21 min.) $197.00
In this video, Martin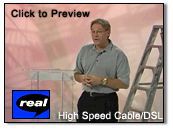 stresses that the pain is but one of the problems that result from an injury. Gripping stories demonstrate how families, as well as the injured employee, are affected by one moment of carelessness. An ounce of "safety awareness" is worth a pound of cure. Martin's safety tips will have your employees laughing at themselves. No sleeping through his stories.
Without a high speed connection it will take up to 2 mins to preview movies

---
Protect Your Head - You Only Have One
Head injuries are the leading cause of death due to trauma.
(9 min) $117.00
<! HTML INSERT BEGIN /!> <! RealPublisher -- Comment Text Created By RealProducer Web Page Wizard - 6/23/2001 -- Caution: Do not make changes to this comment section. Any local file references that appear here are automatically updated when uploaded to a remote web server. Alterations to this section or any file references listed below or contained in the associated RAM or RPM metafiles may cause errors when publishing your web page to a remote server. These values should not be altered. -- pagelayout="pop-up" -- serverpath="http://www.safetyvideos.ca/" -- mediafile="head.rm" -- metafile="head.ram" /!>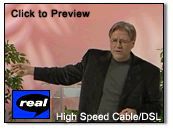 How many of your employees really know what happens when a brain is injured and how the injured person and their families will be affected. Proper head protection is important. Different hats for different acts! With this video, the effects are lasting.

Without a high speed connection it will take up to 2 mins to preview movies


---
The Weekend Warriors
Do you know the corporate costs of off-the-job injuries?
(9 min.) $117.00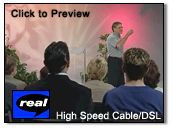 At middle age many of us still think we can make it to the pro leagues. Have you ever seen an overweight, 45 year-old chain smoker drafted? Not likely. Yet, many continue to play sports as if it could happen. Then, their egos get hurt because they've pushed themselves in the name of the game. Let Martin give all those would-be-pros on your team a lesson. Help them keep safety on the playing fields and on the job.

Without a high speed connection it will take up to 2 mins. to preview movies


---
Heart Attack - It Could Happen to You
As we age, so do our chances of a heart attack.
(10 min.) $117.00
| | |
| --- | --- |
| Yet, it can sneak up on someone in their thirties as unexpectedly as someone in their fifties. Knowledge of its early warning signs is critical - not only to determining whether you'll live or die, but also to your quality of life should you live. Powerful stories of people who have ignored the "warning bells" will jumpstart your employees into becoming more aware of heart health. This video is for everyone! | |
Without a high speed connection it will take up to 2 mins. to preview movies

---
Silly Little Risks
Talking With Teens (20 min)
$197.00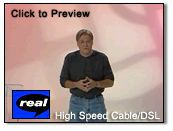 This video is the perfect corporate "goodwill gift" for your local high school and a great "lesson" for employees to take home to their teens! Remember when you were a teenager? Invincible. Right? Martin can get through to them by driving the point home with drama and humor and by fostering responsibility for and recognition of everyone who is affected by wrong choices. From skateboards to drinking and driving, Martin has it covered. Likewise, this video talks about adult choices, and the employer's responsibility to protect its workers, and the workers' right to refuse dangerous work.


Without a high speed connection it will take up to 2 mins. to preview movies

---
FREE SAMPLE VIDEO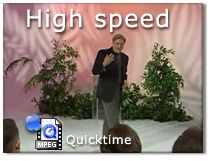 Check out our high speed safety video. You will need

Quicktime Player

in order to view it, but it will show the quality you should expect.



(this could take up to 2 minutes depending on your connection - hit the play button while downloading)

---
By FAX:

1.
Click here for the Fax Order Form
2. Print and fill the Fax Order form.
3. Send Fax to (403) 225-3215.
By Phone:
1. Call 1-888-278-8964 (Toll Free) or (403) 225-2011 (Local).
2. Place order by Video Title and Quantity.
By E-mail:
1. Fill out the E-Mail Order Form below.
2.Click on the "Submit Form" button and the form will automatically be e-mailed to Safety Health Publishing.

Please use the fax order form or the e-mail order form to request Safety Health Publishing Books. If ordering by e-mail, a representative will contact you by telephone to confirm method of payment.

Please Note: DO NOT send credit card information via the form or in e-mail, we will contact you to confirm payment.
If you're looking for a speaker for your safety conference, check out Martin's main safety site at:
www.safete.com